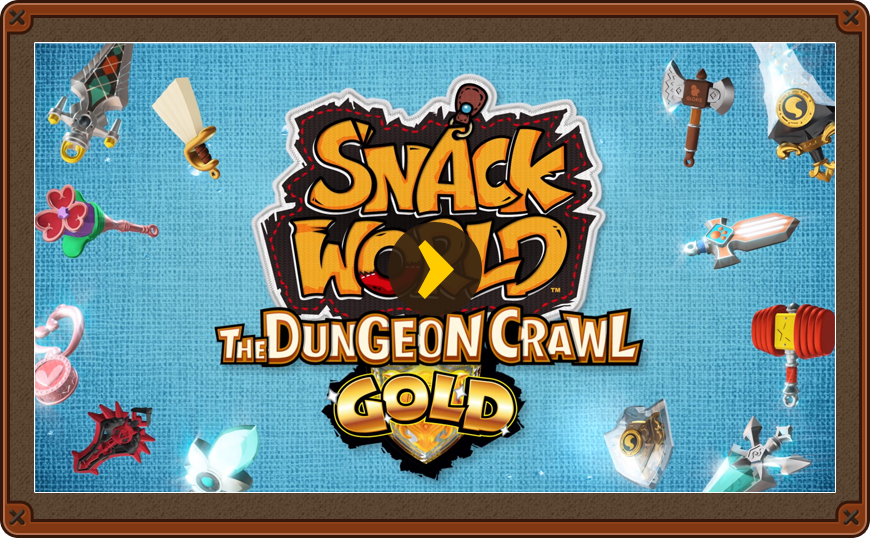 You flop, inches from being a stiff, at the gates of Tutti-Frutti.
You remember nothing...
But at least you have fabulous new friends to adventure with!

Crawl through randomly-generated dungeons in this roguelike RPG,
delving deeper and deeper, besting brutal bosses,
and hunting down rare loot.
Prepare your equipment in town for the challenges that await!

Head out to explore caves, woods, and other dangerous locales.

Team up to topple tenacious tyrants!
You are the crawler of your own dungeon!
Create your own character to captain the colorful cast
in this clichéd chronicle of...comeuppance?!

High fantasy and high tech collide in this familiar fantasy RPG with a modern twist for gamers of all generations!

Master the use of equipment called jaras that you can swap in & out on the fly to efficiently eliminate your enemies!

Collect summonable companions called snacks and use their abilities to turn the tide of battle!
What? That's, like, never been done before! Right?

May the RNG gods look kindly upon you as you clear quests to collect ever-better booty!